College Ready Credit Recommendations
1. English/Language Arts (4 Credits)
2. Mathematics (4 Credits)
Most rigorous Math course for which you qualify

Successful completion of Algebra 1, Geometry, and Algebra 2 higher, or

Algebra 1 Honors, Geometry Honors, and Algebra 2 or higher Honors.

Algebra 2 may be replaced with a course from the Applied or Advanced

approved course list.
3. Science (3 Credits)
2 Credits (from the four science foundation areas; Earth Systems,
Biological Science, Chemistry, or physics).
1 Credit (from the foundation courses or the applied or advanced science

core list).
4. Social Studies (3.5 Credits)
1 Credit (U.S. History)

0.5 Credit (Geography)

0.5 Credit (Civilization)

0.5 Credit (U.S. Government and Citizenship)

0.5 Credit (General Financial Literacy)

0.5 Credit (Social Science)
5. Directed Coursework (3 Credits)
1.5 Credit (Fine Arts)

1 Credit (CTE)

0.5 Credit (Computer Technology)
6. Physical Education Health (2 Credits)
0.5 Credit (Health)

0.5 Credit (Participation Skills)

0.5 Credit (Fitness for Life)

0.5 Credit (Individualized Lifetime Activities)
7. Foreign Language (2)
8. Electives (6.5)
Total Credit Hours (28)
http://stepuputah.com/id/students/course-recommendations/
Powered by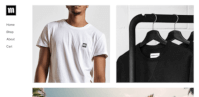 Create your own unique website with customizable templates.